PAUL TURNER books - available as ebooks and in paperback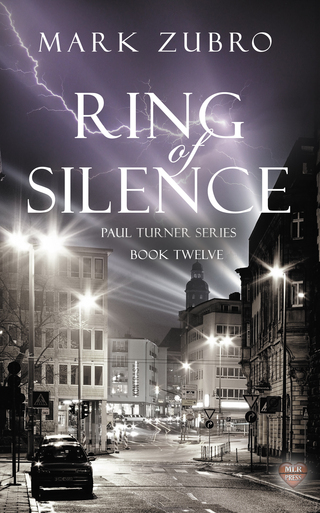 We all saw the video of the Chicago cop shooting the kid sixteen times. And all the other cops standing around doing nothing as the bad guy blazed away. Well, I write books featuring a Chicago police detective, the Paul Turner series, and I said to myself what if my two good-guy detectives showed up ten seconds BEFORE some other such incident? This fired my imagination. I'm not giving much of anything away here since the imagined incident involves only the first two pages of the book. It's the aftermath and the actual murder they do wind up investigating, that takes over the book. As with my fictional characters, the aftermath of the real-life incident continues with other cops in trouble, on trial, or soon to be on trial for things such as lying or trying to cover up the incident. Well, my detectives are honest and try to do right, but that is as big a threat to some in the police department as those who lie. Paul Turner, my main character, a gay man, a husband, and a father, has to negotiate the shoals of danger and deceit, with his police department partner, Buck Fenwick, as they try to live through the dangers that envelope them. All for simply doing the right thing - standing up to idiocy, deceit, and an array of villains.

Book Twelve in the Paul Turner series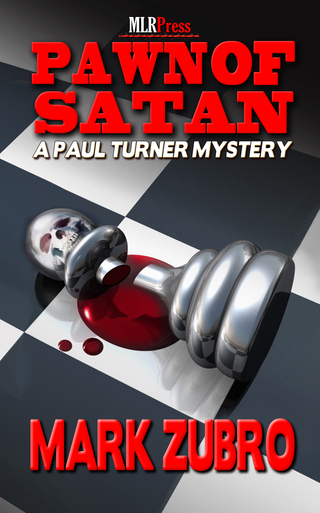 Amid concerns about his sons, detective Paul Turner's new case involves a dead Catholic bishop in Chicago. The intrigue and scandal swirling around the bishop while he was alive are nothing compared to the danger and deception that follow his murder. Paul Turner has to balance his familial devotion with the expectations and presssures surrounding the murder of the prominent cleric. Local politicians and priests compete as they add risk and menace to an already difficult case. A smart, tough detective and a good, loving dad, Turner plunges into the slew of crises that confront him.

Book eleven in the Paul Turner series.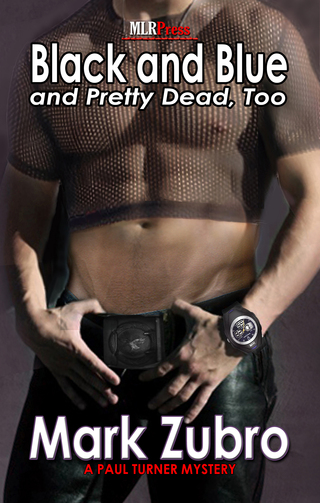 Paul Turner, gay Chicago detective and father of two sons, gets caught in a tangle of intrigue and corruption. A brutal Chicago cop is found murdered at a gay leather festival. Turner, plus his police department partner, Buck Fenwick are assigned the case. Through a rising tide of danger, they need to find the truth among police corruption and cover ups. Some top cops and A-list leather queens are among those whose lies and fears drive the web of desperation and deceit that Turner and his partner must unravel.

Book Ten in the Paul Turner series.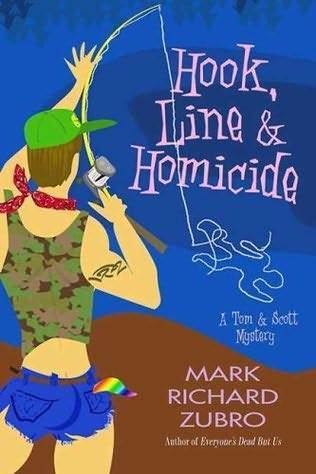 Chicago police Detective Paul Turner is headed to the Canadian Great North Woods for a couple of weeks with family and friends -- his two teenaged sons, his lover Ben, neighborhood pals, and his long-term police partner, Detective Buck Fenwick, along with his wife. Turner and company find themselves the object of a series of attacks, break-ins, and sabotage of their equipment. Unable to get the attention of the local police, the events continue to escalate, culminating in the local bully's dead body being found floating in the water near the dock of their houseboat. Things are turn out to be one of the deadliest vacations ever.

Book nine in the Paul Turner series.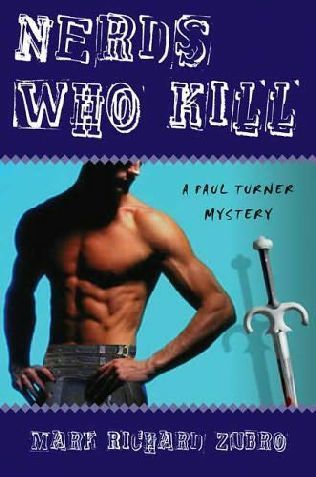 There's a Science Fiction convention in Chicago this weekend and his sons are both attending. Paul Turner, like any good father, is going with them. One of the convention's guests - one of the field's most successful fantasy writers - is found murdered, by a broadsword found rammed through the chest. There are hundreds of attendees carrying similar ones as part of their costumes. Including his own son. The dead bodies amidst the revelers start to pile up - and Turner must sort through a confusing array of suspects in short order if he's to find the killer in time.

Book eight in the Paul Turner series.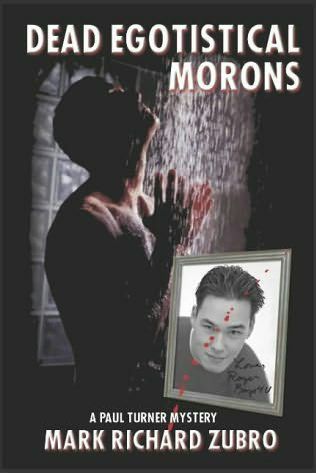 Boys4U is the world's most popular singing group, and they have closed out their sold-out world tour with a series of shows in Chicago's brand new arena. After the concert the lead singer is found murdered in the shower of the backstage dressing area. Chicago Police Detectives Paul Turner and his partner Buck Fenwick investigate the murder. They uncover more disturbing truths beneath the wholesome façade of Boys4U. Now they have untangle an increasingly complex web if they are to stop a determined killer before more victims are claimed.

Book seven in the Paul Turner series.


Craig Lenzati, the rich and powerful CEO of Chicago's answer to Microsoft, is found brutally murdered with stab wounds all over his body. The murder is reported anonymously, and a quick and quiet resolution to the case is demanded by City Hall. Meanwhile, the list of suspects is almost endless and that along has the powers-that-be breathing down the necks of Chicago Police Detectives Paul Turner and Buck Fenwick. But as the two struggle to untangle the case and find the killer, they soon learn that the killer has only just begun.
Mark Richard Zubro's wisecracking detectives are back and better than ever in Sex and Murder.com.

Book six in the Paul Turner series

When male supermodel Cullom Furyk plummets to his death from the top of a major downtown hotel, gay Chicago Police Detective Paul Turner and his partner, Detective Buck Fenwick, are called to find out what actually happened. One witness claims that Furyk was pushed to his death, and someone involved in Furyk's tumultuous personal or professional life may have played a role in the mysterious incident. Will Turner and Fenwick be able to determine the killer before someone gets away with murder?

Book five in the Paul Turner series.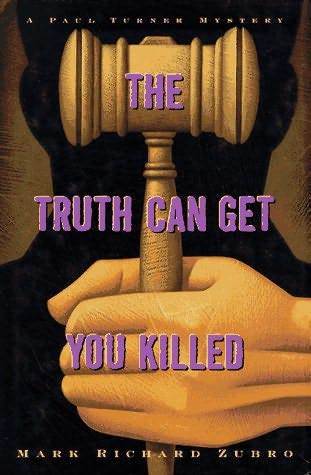 The last thing that Chicago Police Detective Paul Turner wants to do on New Year's Day is investigate a murder. But when the body is that of a conservative, homophobic judge and it is found outside a popular gay nightclub, the task takes on a new urgency for him. Now Turner must unravel the threads connecting the unlikely victim to his unsuspected murder scene-and look for answers in the most unusual places.

Book four in the Paul Turner series.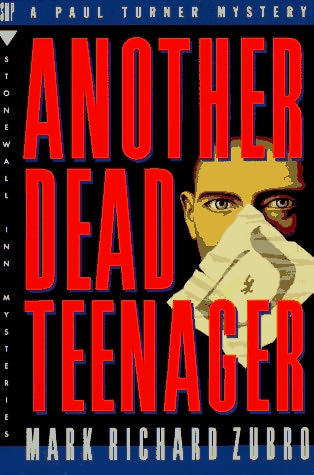 When two suburban high-school students are found murdered--both boys who were well respected and liked, with solid family lives and no apparent enemies--Detected Paul Turner is assigned the case. However as a gay father with two teenage sons and a new lover in his life, Paul Turner has trouble bringing his full attention to bear on the case. But as details slowly emergy, he begins to suspect that he is investigating something more deadly and horrifying than a pair of senseless killings, something that could threaten the lives of the people he holds most dear.

Book three in the Paul Turner series.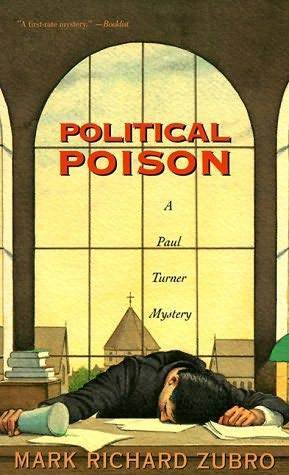 Did someone in Chicago hate acity alderman enough to kill him? Chicago police detective Paul Turner is assigned the case and discovers that jealous professors and old-guard politicians have guilty secrets to protect. And Turner is not your ordinary cop. He's a widower who happens to be gay and trying to raise his two teen-aged sons.

Book two in the Paul Turner series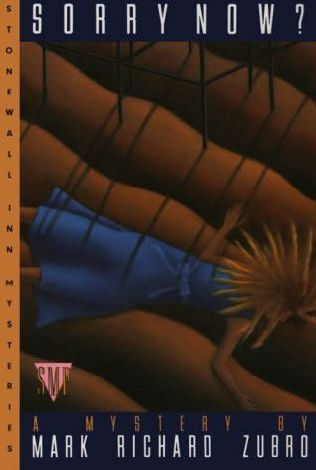 While in Chicago, right-wing televangelist Bruce Mucklewrath is attacked and his daughter killed. Sensing a potential time bomb, and with Mucklewrath creating great pressure, the police brass assign the case to Detective Paul Turner whom they trust with sensitive matters. During their investigation, Turner and his partner discover that other right-wing bigots have been suffering odd attacks, and they begin to suspect a conspiracy of vengeance, perhaps even from the gay community. This is an uncomfortable thought for Turner, who is himself gay, but when Turner is attacked and his two sons threatened, he has to enlist the help of people in his close-knit neighborhood, as well as his contacts in the gay world, to find the solution in time.

Book one in the Paul Turner series.